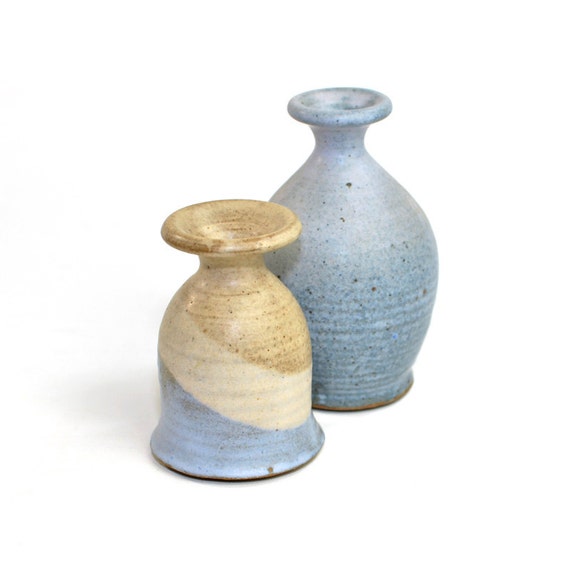 A lovely Etsy treasury feature to share with you today! Gorgeous pastel blue and aqua tones, so soft and serene.
This set of retro stoneware art pottery includes both vases as shown. Very natural, simple and elegant – perfect for decorative use in any home space. Both pieces are signed by PEI, indicating that they were handcrafted in Prince Edward Island, a world-famous Canadian crafting region well known in the studio pottery arts.
Featured among fine Etsy favorites below. All wonderful Mother's Day gifting inspiration! For more vintage treasures, come visit our vintage Etsy shop!
Thanks to Irina for including us in this collection!