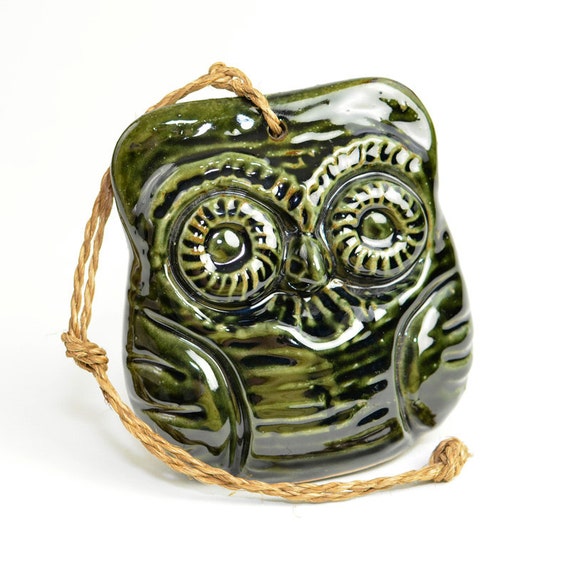 TODAY'S FEATURED ITEM ~ 20% OFF!
Quite a unique, funky owl bell! This large retro owl is painted a deep shade of olive green and coated with thick, glossy glaze! He is made of ceramic or stoneware, quick thick and heavy.
A natural fiber rope (sisal?) is attached on the top, allowing him to hang freely in your home or kitchen (or perhaps even outdoors in the garden!), and this cord dangles out the hollow bottom opening, carrying a wooden cylinder that makes a lovely (loud!) ring when it strikes the owl's body. It's a traditional dinner bell style, with a funky retro twist!
Today, just $22.36!