Happy 2013! We're fast approaching One Rusty Nail's first year anniversary, and have a lot of news to share. Read on for some important shop info!
Shop News & Updates
We've seen a great spike in traffic and sales since the beginning of January, and for that, we are truly thankful! The holidays treated us well, and we're very happy to be continuing that trend into this new year. Looking forward to celebrating the first anniversary of One Rusty Nail next month. We're planning for some celebration sales and giveaways around that time, so keep an eye out!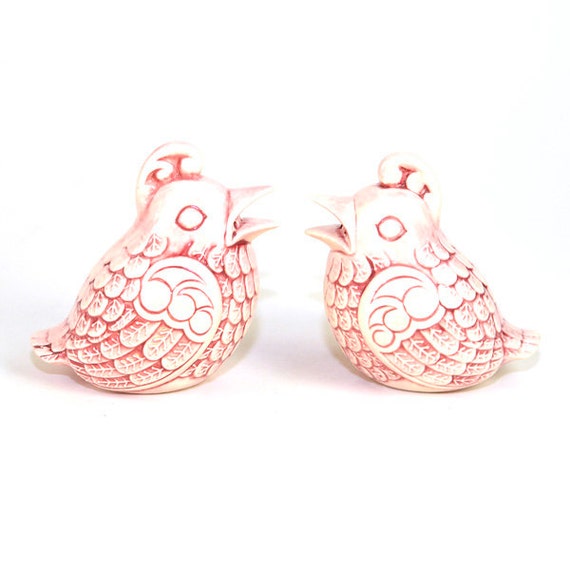 Valentine's Day is also on the way, and vintage gifting is trendier than ever right now! We're currently offering a limited time 10% discount on any vintage items in stock, now through February 14th. Simply use coupon code VALENTINE10 at Checkout. This discount can be applied to any vintage item, including daily Featured Items! It's a great time to take advantage of Valentine's Day gifting ideas for that special person in your life.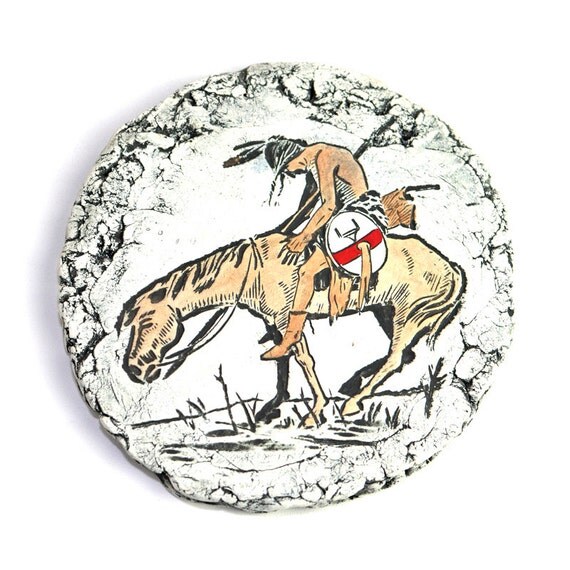 We've come across many incredible finds lately, and I'm so excited to get them listed! Much to my surprise, this month has been great for our antique treasure hunting. We've acquired a stash of amazing Native American art and pottery pieces, and I will be listing some authentic Navajo handmade vases this week. The first Native American piece up for sale was listed earlier this past week, shown here. It's a true statement piece, fit for any Native American or rustic southwestern home collection!
I have no doubt these upcoming treasures will go quickly. Don't forget – we are always willing to work with you and "reserve" items temporarily (up to one week) if you're just waiting for payday or such!
Upcycled Jewelry Is Moving!
Our shop is always evolving and changing, and we like things to make sense.
In case you're not aware, I also run a secondary Etsy shop called Black Sheep Bazaar, where I showcase my handmade jewelry (another hobby of mine!). We've decided that in an effort of better organization, it would make far more sense to put our upcycled pottery shard necklaces (and future upcycled jewelry creations!) in my little jewelry shop instead of on One Rusty Nail directly.
This change is taking effect today. I currently have a Black Sheep Bazaar section set up for upcycled jewelry creations located here. You will find the remaining past creations that were previously for sale at One Rusty Nail, as well as a couple new creations made specifically for Black Sheep Bazaar as I was in the process of the transition – one of which is shown here.
Because Black Sheep Bazaar is more of a side-project, it does not get updated nearly as often as One Rusty Nail, but rest assured that it WILL definitely be the home to all new upcycled jewelry, which I enjoy working on as I have the time for it.
So, while you won't see upcycled jewelry at One Rusty Nail in the future, you can plan on seeing more non-jewelry-related upcycled creations coming soon! Just last week I was out in the workshop with some paint brushes and very unique wood shapes… but I don't want to spoil the surprise! Look for our Rusty Nail Upcycled Collection to expand within the coming weeks!
USPS Shipping Price Increases
And now, for the news I do not like sharing…
On Monday, the United States Postal Service is implementing another price increase. I spent the better part of yesterday getting all of our listings updated with new shipping info.
Every shipping method will be increased to some degree. Thankfully, most domestic rates are not skyrocketing. Priority shipping, in some cases, will only be increasing by 50 cents. Parcel Post (which will be changed to "Standard" Post come Monday) will see domestic increases that appear to rise exponentially toward the heavier end of the spectrum. All Parcel Post (now "Standard Post") items in our shop have been increased by $1 to $10 depending on weight and size.
Unfortunately, international shipping is going to see noticeable price increases all across the board. From First Class to Priority International, we're looking at increases of anywhere from $3 to $5 on average, and I've heard that some methods are increasing by as much as 100% over last year's cost.
I hate to be the bearer of bad news. At least I can offer a positive outlook: we don't profit from what we charge for shipping.
Shipping overcharges (>$1) are promptly refunded. That allows you to buy with confidence, knowing we're not trying to squeeze any hidden costs out of your pocket. We take pride in our 100% positive feedback and treat our customers the way we want to be treated when we shop online.
Thank you for reading, following our blog, and continuing to support our shop! Here's wishing you a happy, prosperous 2013!