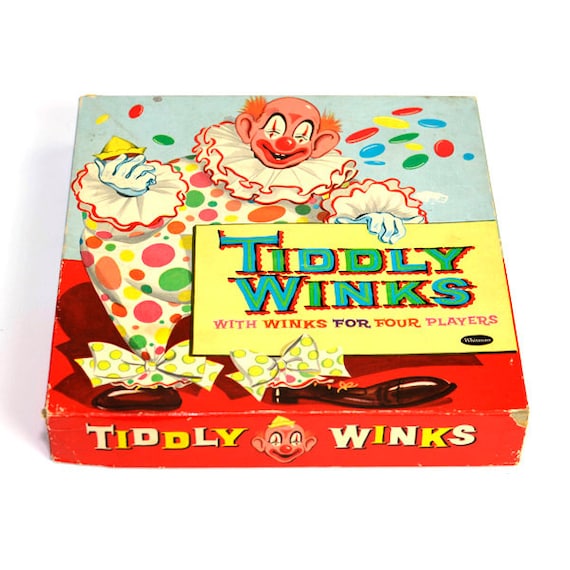 TODAY'S FEATURED ITEM ~ 20% OFF!
Tiddly Winks – "With Winks for Four Players"! Bring home some nostalgia with this game!
Made in 1958 by Whitman Publishing. This game includes instructions printed on the side panel of the box.
A complete set with all original winks included (2 small and 1 large per player). Plastic cup and cardboard clown face are in great shape, inside the original box. Box shows some wear, as expected with age. This is a really great collectible for the vintage toy lover!
Today, just $7.16!